Welcome to Jacob Associates, LLC!
Jacob Associates, LLC is a note buying company located in Canton, Michigan.  We work with private investors, hedge funds, and national companies to buy distressed notes (1st Lien Single Family Residence) here in Michigan and nationwide. We then work with the borrower to try and create a win win solution to help the borrower to stay in the house. We employ a number of exit strategies that will best suit the asset and situation.
We also purchase performing notes for investors who wish to build out a portfolio of assets that pay on a monthly basis without going through the challenges of helping get a distressed note to a performing status.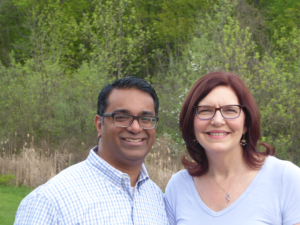 Phil Jacob has been a real estate investor since 2003. In different roles at Ford Motor Company, Phil has learned to work with teams to minimize risks and improve the business case. He holds a B.S. in Mechanical Engineering from the University of Texas at Austin and a MBA from Rice University. Phil enjoys traveling and having an impact on people.
Melanie Jacob is a serial entrepreneur who has been a real estate investor since 2015. She is also a registered dietitian who owned and operated a successful private nutrition practice for over 15 years. Melanie is an author, speaker, and nutrition Subject Matter Expert (SME). Her priority is family and wellness with a mind, body and spirit approach. She enjoys ethnic dining and travel with her family.
Jacob Associates, LLC
– Building Partnerships For Real Estate Success